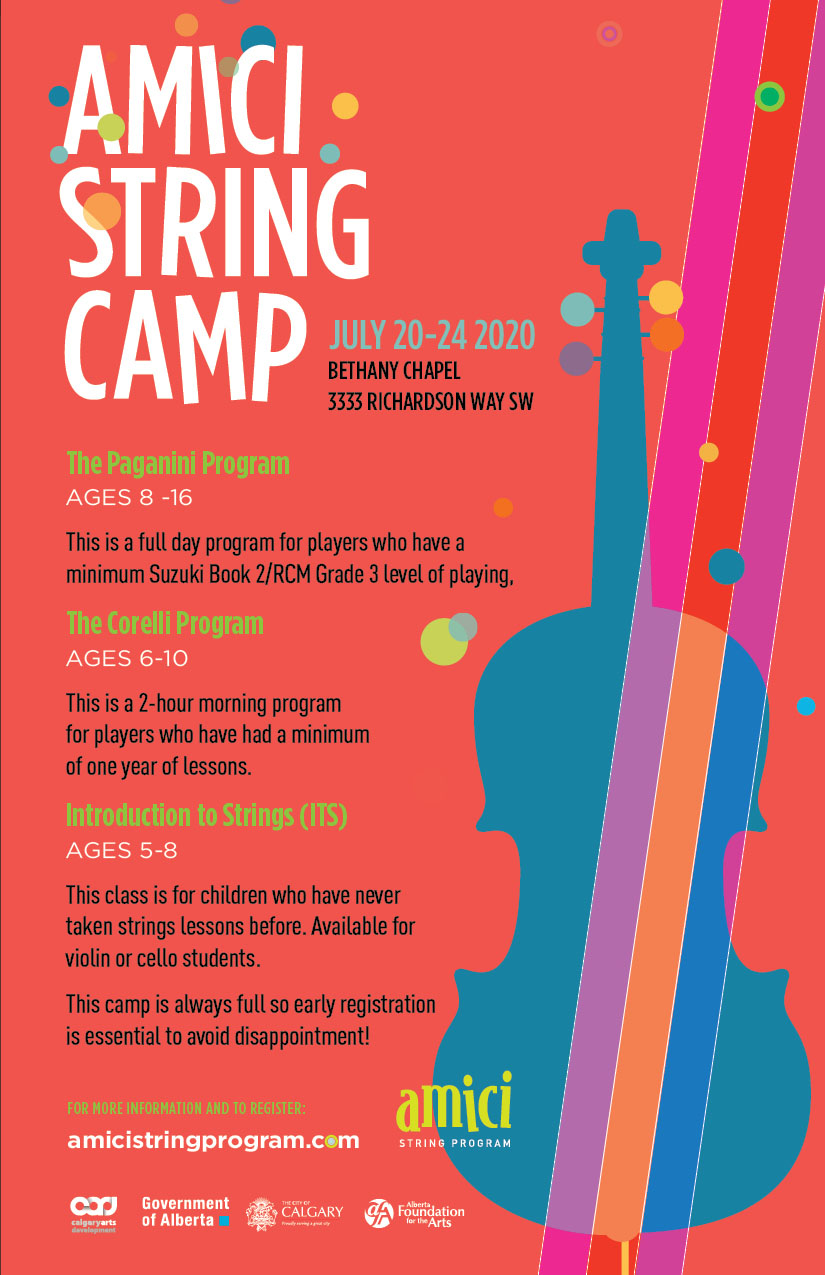 To submit an application: Click Here
Amici String Camp (July 20 – 24)
The Amici String Camp will be celebrating its fourteenth summer in 2020. This camp is always full so early registration is essential to avoid disappointment! The Amici String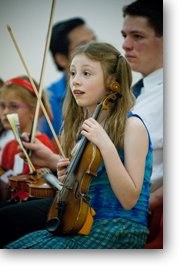 Camp is for young players aged 5 -15 who are looking for a fun, but intensive musical experience.
We look forward to seeing all of you this summer for our Corelli and Paganini camps. Please note that although the current Alberta Health guidelines indicate that some summer camps can run, we have made the difficult decision to offer only an ONLINE version of the Amici String Camp this summer. Programming for the online Corelli and Paganini program is currently being developed and details will be released when they are available. The faculty have been experimenting with online classes and developing material. You would need to have Zoom and a bit of parental involvement to get things started at the beginning of each day's class. Revised tuition for the Amici String Camp online programs. Revised final deadline for registration is July 12th
Corell $200
Paganini $300
If you have already submitted a registration please contact us at amici.stringprogram@gmail.com.
We offer three different programs:

The Paganini Program
For players aged 8 and up with a minimum playing level of RCM grade 3. The 2020 online Paganini program will be for a total of 2 hours per day. (a combination of group activities and scheduled one on one time).
The Corelli Program
For players aged 6 – 10 with a minimum of one year of lessons.
The 2020 online Corelli program will run for 90 minutes each morning.
Introduction To Strings
Unfortunately, we will be unable to offer the Introduction to Strings program in 2020, as hands-on instruction here is a must and cannot be done safely at this time. We look forward to resuming this program in 2021.