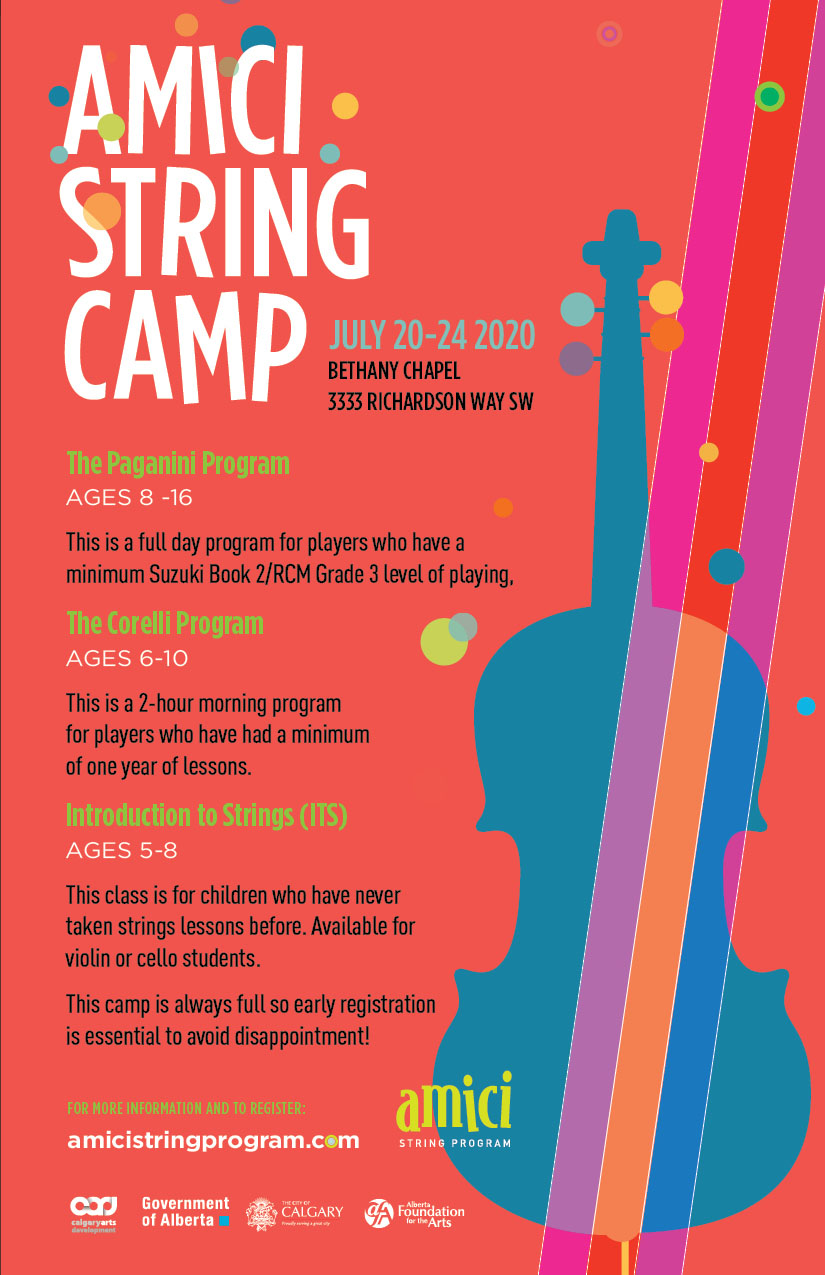 To submit an application: Click Here
Amici String Camp
The Amici String Camp will be celebrating its fourteenth summer in 2020. This camp is always full so early registration is essential to avoid disappointment! The Amici String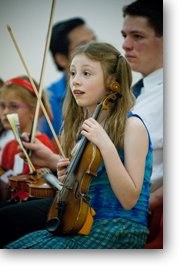 Camp is for young players aged 5 -15 who are looking for a fun, but intensive musical experience.
We offer three different programs:

The Paganini Program
This is a full-day program (9:00am-3:30pm) for players who have a minimum Suzuki Book 2/RCM Grade 3 level of playing, with a minimum age of 8.
The Corelli Program
This is a 2 hour program that runs from 9 to 11 am for players with less experience (a minimum of one year of lessons), aged 6 – 10.
Introduction To Strings
This perennially popular program will run again this summer for one hour in the afternoons. This class is for children who have never taken violin or cello lessons before, aged 5 – 8.  Students are responsible for renting their own instruments.