2017 – 2018 Guest Artists
JOAN E BARRETT violin
Canadian violinist Joan Barrett has a wealth of experience as performer, teacher, adjudicator and coach. Her performing experience includes chamber music, solo recitals and performances with orchestra in addition to serving as Principal, Calgary Philharmonic Orchestra, Assistant Concert Master, Stratford Festival Orchestra, and member of Kensington Sinfonia.
Prior to leaving Calgary for Toronto, Joan Barrett was deeply involved in the founding of the Academy program at MRU's Conservatory where she taught violin, chamber music and conducted one of the orchestras. A recipient of Mount Royal University's Distinguished Teaching Award, her students have been competition winners at the national level and are active professionally.
Raised in Ontario and furthering her education at Indiana University, Joan Barrett is grateful to have been taught and mentored by outstanding teachers and musicians such as Josef Gingold, David Zafer, Paul Rolland, Ivan Galamian and Ruggiero Ricci. Subsequently she has been influenced by the work of Moshe Feldenkrais, M.F. Alexander, Carol Ann Erickson and Andover Educators (Bodymapping.)
A passionate educator, Ms. Barrett has taught at University of Toronto, The Royal Conservatory, as well as being the first String Co-ordinator of its Young Artists Performance Academy. In 2012 she was the Artistic Consultant in the creation of nine recordings to accompany The Royal Conservatory's new Violin Series publications.
An accredited professional coach (OISE/Adler), Joan Barrett also has a successful coaching practice working with leaders, professionals in the arts and students to address challenges with performing, and career and life transitions. She currently teaches privately, is an Academy Coach at MRU Conservatory, teaches violin and chamber music at University of Calgary and is most pleased to be, once again, returning to work at Amici with its enthusiastic students and dedicated teachers.
JOHN KADZ violoncello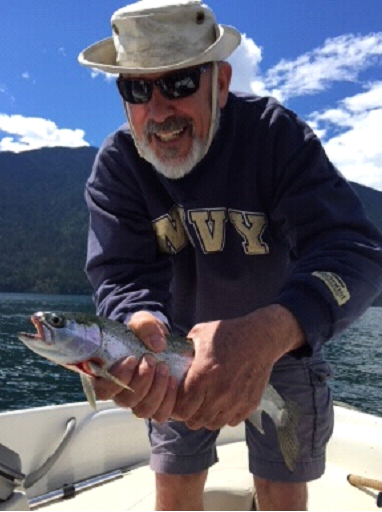 John Kadz' career as chamber musician and teacher spans more than forty-five years and includes extensive touring throughout Canada, the United States, Europe and Japan. As a member of the One Third Ninth piano trio, Mr. Kadz performed hundreds of concerts in many of the world's finest venues as well as doing extensive grass roots work to develop and promote chamber music in Western Canada. Other professional activities have included serving as the principal cellist with the Calgary Philharmonic Orchestra and performing with the chamber music groups Aubade and the Lyric Chamber Players. Mr. Kadz began his professional career at the age of seventeen as a member of the Houston Symphony under the baton of Sir John Barbirolli. Mr. Kadz is currently a cello instructor at the University of Calgary and along with his wife, Johanne Perron, he maintains a large private studio. Formerly, he managed the Academy Program at Mount Royal College Conservatory and then served as artistic advisor to the program until 2016. Mr. Kadz also was a faculty member of the Indiana University String Academy Program. He was also co-artistic director for Music Bridge until 2015 and continues to teach cello in MMB, a unique summer program bringing together the finest students from Mainland China, Poland and Canada. In September of 2003, Mr. Kadz was invited by the Central Conservatory of China, Beijing to be a guest instructor there. Mr. Kadz is also artistic advisor and cello instructor for the Valhalla Summer School of Music in British Columbia's Slocan Valley. Mr. Kadz is in demand as a clinician and adjudicator throughout Canada. He has been awarded the Distinguished Faculty Teaching Award at Mount Royal College and the Alberta Achievement Award for Excellence in Music.
JOHN LOWRY violin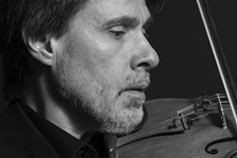 John Lowry has been Associate Concertmaster of the Calgary Philharmonic Orchestra since 1987. He was Concertmaster of the Edmonton Symphony for the 2002-2003 season, and has served as Guest Concertmaster of orchestras in Halifax, Winnipeg, Kitchener-Waterloo, Red Deer, and the Adelaide Symphony of South Australia.
He began his musical studies in Edmonton with Ranald Shean and went on to graduate from the University of Toronto and Yale University. His teachers have also included George Neikrug, David Zafer, and the eminent American virtuoso, Oscar Shumsky.
John has been a member of such musical organizations as the Opera Company of Boston, Esprit Contemporain, and the Canadian Opera Company, and was the founder of the Kensington Sinfonia in 1988. He was formerly Concertmaster of the New Hampshire Philharmonic and Opera New England, and has also performed with the Toronto Symphony, National Arts Centre Orchestra and National Ballet. He was previously on the faculty of the University of Manitoba and the University of Lowell, Massachusetts, and has also taught at the University of Calgary, Mount Royal College, and the Comox Valley Youth Music Centre. He has appeared as soloist with orchestras in Calgary, Edmonton, Toronto, Halifax, and Red Deer, with such conductors as Hans Graf, Mario Bernardi, James Judd, Jean-François Rivest, Timothy Vernon, and Ivars Taurins, and Pierre Hétu.
As a chamber musician, he has collaborated with such artists as James Campbell, Bernadene Blaha, Rivka Golani, Kevin Fitz-Gerald, Eliot Fisk, Robert Silverman, Angela Cheng, and Miriam Fried. He has participated in the Pacific Rim Festival, Alberta Scene 2005, and the Windy Mountain Music Project. He is a founding member of Calgary's Land's End Ensemble, specializing in 20th and 21st century music, which won the Western Canadian Music Award for Outstanding Classical Recording in 2005 and 2006, and also appeared recently at ISCM (International Society for Contemporary Music) World Music Days in Vancouver. His violins were made by Christopher Sandvoss in 2005, and Carlo Ferdinando Landolfi in 1769.
NICK PULOS viola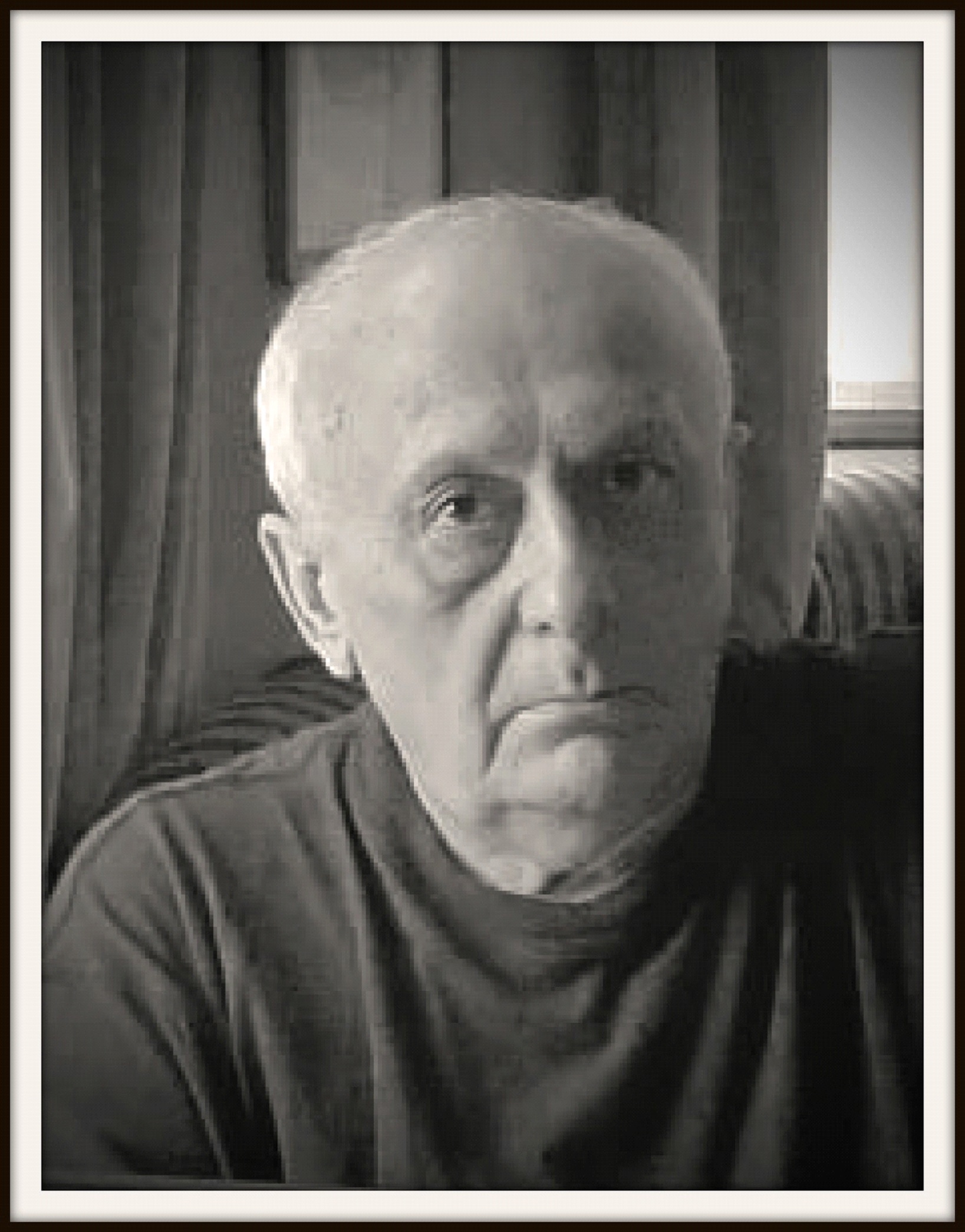 Nick Pulos (B. Mus., M.Mus.) was born in Calgary. His principal teachers were Ranald Shean, Tom Rolston, Frederick Grinke (RAM London) and Stephen Kondaks. He also worked with William Primrose, Denes Koromzay, Cecil Aronowitz and Peter Schidloff.
A founding member of the National Arts Centre Orchestra, Mr. Pulos has played with the Edmonton Symphony (principal violist & guest soloist), Royal Philharmonic, Welsh Philharmonia, Swiss Radio Orchestra, and Calgary Philharmonic. For several years, he was principal second violin of the Alberta Baroque Ensemble and has appeared as violist and violinist with numerous chamber ensembles throughout Alberta, B.C., and in England and Switzerland. With the Edmonton Symphony he performed solo works by Walton, Berlioz, Handel-Casadesus, Mozart, Strauss, Telemann, Hummel and Malcolm Arnold. A North American premiere, the Arnold Concerto was broadcast nationally by the CBC.
Besides teaching violin and viola, Mr. Pulos coaches chamber music and conducts. He is a past music director of the Calgary Youth Orchestra, leading the orchestra on three international tours. While conductor of MRU's Conservatory Strings, the orchestra recorded 2 full-length CDs and performed Benjamin Britten's children's opera, Noyes's Fludde for the CBC. He initiated the orchestral component of Morningside Music Bridge of which he was a faculty member for more than 10 years.
His students have gone on to study at the Royal Conservatory of The Hague, Glenn Gould Professional School, Julliard, McGill, Oberlin Conservatory, Rice University, University of Michigan, and the Vancouver Academy. Three have been chosen principal violists of the National Youth Orchestra.
Married with two daughters, his wife Lila is a former Edmonton and Calgary public school teacher; Eloise is a technical editor in Calgary; Elizabeth is a compliance specialist in NYC. The Pulos family have five cats.
DONOVAN SEIDLE  violin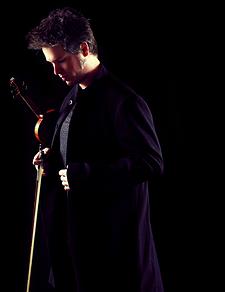 Donovan Seidle is a versatile musician – equally comfortable performing in the concertmaster chair or in the soloist spotlight as on the conductor's podium of a scoring stage; composing or arranging for film, large-scale spectacle shows, or video game scores; or orchestrating for a Broadway musical.
Donovan's performing career has included ventures into jazz, blues, fiddling, indie- and noise-rock amongst more typical orchestral, solo, pit, chamber music and recording session projects. As soloist, he has taken the stage many times with orchestra.
As Assistant Concertmaster of the Calgary Philharmonic Orchestra, and Artistic Director/Concertmaster of the Kensington Sinfonia, Donovan maintains a busy orchestral performance schedule. He is often involved in chamber music events and festivals, solo recitals, recording and jam sessions, in addition to his composing projects.
As a writer, Donovan is involved in all manners of freelance composing/arranging and editing: utilizing a diverse skillset, from orchestration and synth programming to conducting and producing recording sessions. His output includes soundtracks for indie film, animation, live theatre and orchestra shows, and his arrangements have been featured by professional and youth orchestras alike. Donovan's collaborations and work alongside other performers and composers has enabled him to take part in many large scale productions – spanning fireworks shows, musicals, ballets and large scale production shows; and his wide skill-set made him an invaluable part of the music production team for the Vancouver 2010 Olympic Winter Games.
JOHN THOMPSON viola
John has recently retired after serving as Principal Viola in the Calgary Philharmonic Orchestra for forty- three seasons. During that time, he was an active performer as a soloist, chamber musician, appearing with the orchestra and visiting artists on many occasions.
He has always had an enthusiasm for working with youth, as a teacher at the Mount Royal University Conservatory and the University of Calgary and as a conductor with the Calgary Youth Orchestra and the Conservatory Strings and as a chamber music coach in the Academy programme at MRUC.
Many of his students have received honors at local, provincial and national competitions and a number of his students may be found performing with professional orchestras across North America.
John is regularly invited to adjudicate across Canada and continues to be active as a violist in a variety of settings.
He has been honored with an Alberta Achievement Award and a Distinguished Teaching Award from Mount Royal University for his services to young musicians.
JOSUÉ VALDEPEÑAS violoncello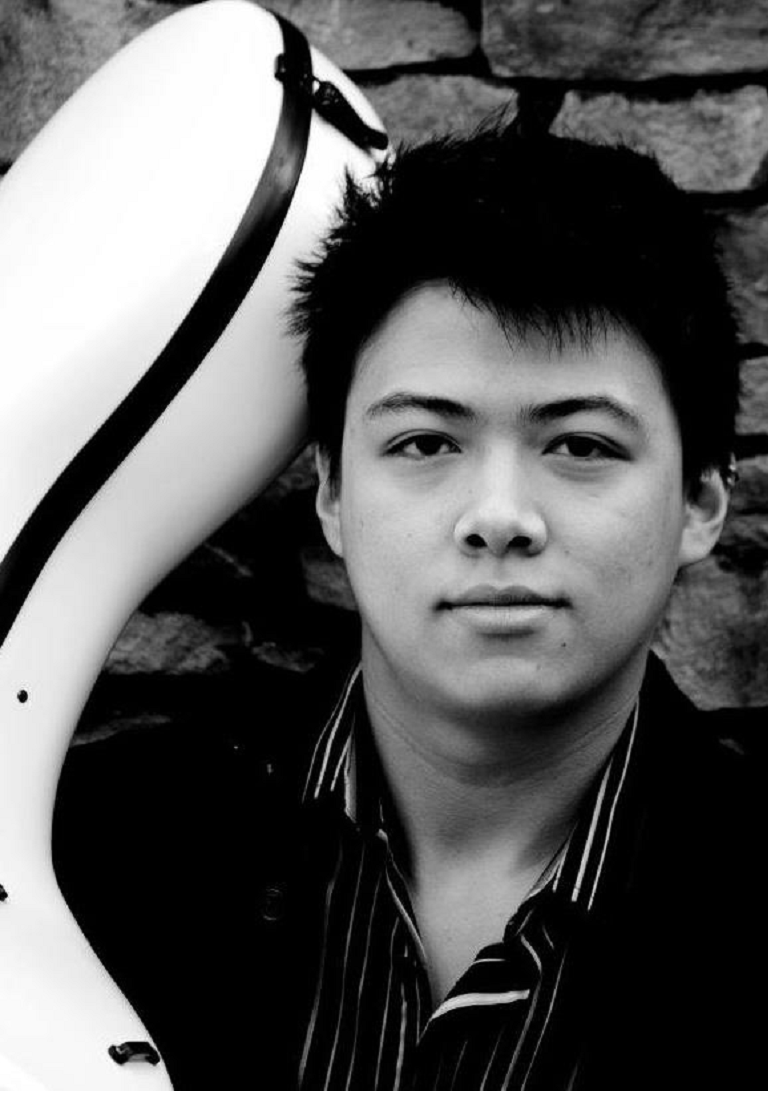 Josué Valdepeñas is a Canadian cellist who is currently a member of the Calgary Philharmonic Orchestra cello section. He has appeared as soloist with the Koffler Chamber Orchestra, the Colburn Orchestra, the Indiana University Chamber Symphony and the Toronto Symphony Orchestra. He has also collaborated with such notable artists as Sylvia Rosenberg, Martin Beaver, James Dunham, Atar Arad, Kim Kashkashian, and James Conlon. He has participated numerous music festivals including the Banff Chamber Music Residency, the Aspen Music Festival and School, the New York String Orchestra Seminar and the Ravinia Festival's Steans Institute for Piano and Strings. He worked with Eric Kim at Indiana University, where he earned his bachelor's degree and won the cello competition with Tchaikovsky's Rococo variations. He then went to complete his Professional Studies Certificate with Clive Greensmith at the Colburn School.
ESCHER STRING QUARTET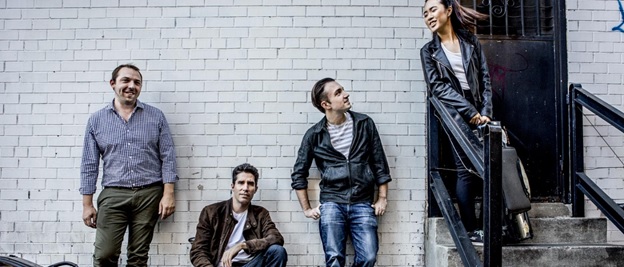 The Escher String Quartet has received acclaim for its profound musical insight and rare tonal beauty. A former BBC New Generation Artist, the quartet has performed at the BBC Proms at Cadogan Hall and is a regular guest at Wigmore Hall. In its hometown of New York, the ensemble serves as Season Artists of The Chamber Music Society of Lincoln Center. The quartet has collaborated with artists including David Finckel, Leon Fleischer, Wu Han, Lynn Harrell, Cho Liang Lin, Joshua Bell, Paul Watkins, and David Shifrin, and in 2013, the quartet became one of the very few chamber ensembles to be awarded the prestigious Avery Fisher Career Grant.
Past guest artists
Edmond Agopian, Aaron Au, Arthur Bachmann, Nigel Boehm, Martin Bonham, Cecilia Quartet, Christine Bootland, Arnold Choi, Danuta Ciring, Judith Fraser, Laurent Grillet, Philip Hansen, Lawrie Hill, Lily String Quartet, Yuri Hooker,  Malcolm Lim, April Losey, John Lowry, Thomas Megee,  New Orford String Quartet, Rob Penner (Calgary Philharmonic Orchestra), Players Ensemble, Ben Plotnick, Nick Pulos, Katharine Rapoport, Beth Root Sandvoss, Daniel Scholz, Scott St. John, Marcin Swoboda, The Ying Quartet, Mimi Zweig
Past guest coaches
Dorothy Bishop, Andrea Case, Vanessa Goymour, Kirill Kalmykoff, Andrea Neumann, Morag Northey, Dean O'Brien, Nancy Russell, Stephanie Soltice-Johnston, Diane Valentine, Karen Youngquist