2016 – 2017 Guest Artists
EDMOND AGOPIAN  violin
Edmond Agopian's performances as violinist and conductor have received numerous accolades, including: "His performance was a triumph both of technique and integration..." – Toronto Star "…dramatic heart-felt playing with biting rhythmic emphasis. His pitch and tone were immaculate…"– Calgary Herald "…he not only revealed the great charm of the work (Bruch, Violin Concerto in G minor), but his own musical integrity as well"– Halifax Chronicle Herald "…the orchestra plays to the fullest, with enthusiasm and energy…imaginative interpretation…nicely pulled off…"– Sound Advice, CBC Radio "The Canadian Chamber Orchestra, conducted by concertmaster Edmond Agopian played with requisite grace…." – Edmonton Journal
A violin graduate of the Juilliard School, Edmond Agopian began studying violin and conducting in his native Romania. In 1991 Mr. Agopian relinquished his post at Acadia University to take up positions as Professor and Conductor at the University of Calgary, and Artist-in-Residence at Mount Royal Conservatory. Since 2002 he has also been Music Director of the Calgary Youth Orchestra at Mount Royal Conservatory. In 2005 he was awarded the Alberta Centennial Medal, and at the University of Calgary he was awarded the J. P. L. Roberts Distinguished Professorship in Fine Arts.
For thirteen seasons he was Music Director/Concertmaster of Calgary's professional string orchestra, the Kensington Sinfonia, and has been featured as conductor and violinist on CBC Radio, Radio Europa, Portuguese National Radio and Taiwan National Radio. Conducting work has included performances with the Canadian Chamber Orchestra (conductor and concertmaster), the Shanghai Opera Orchestra, the National Arts Centre Orchestra, the Polish Baltic Philharmonic Orchestra, and conductor and soloist with the Calgary Philharmonic Orchestra.
Prof. Agopian's violin method The No Time to Practice Technique Companion has been on the SHAR Music Company's Bestseller List since its publication (sharmusic.com) and has been positively reviewed in the American String Teacher magazine.
JOAN E BARRETT  violin
Canadian violinist Joan Barrett has a wealth of experience as performer, teacher, adjudicator and coach. Her performing experience includes chamber music, solo recitals and performances with orchestra in addition to serving as Principal, Calgary Philharmonic Orchestra, Assistant Concert Master, Stratford Festival Orchestra, and member of Kensington Sinfonia.
Prior to leaving Calgary for Toronto, Joan Barrett was deeply involved in the founding of the Academy program at MRU's Conservatory where she taught violin, chamber music and conducted one of the orchestras. A recipient of Mount Royal University's Distinguished Teaching Award, her students have been competition winners at the national level and are active professionally.
Raised in Ontario and furthering her education at Indiana University, Joan Barrett is grateful to have been taught and mentored by outstanding teachers and musicians such as Josef Gingold, David Zafer, Paul Rolland, Ivan Galamian and Ruggiero Ricci. Subsequently she has been influenced by the work of Moshe Feldenkrais, M.F. Alexander, Carol Ann Erickson and Andover Educators (Bodymapping.)
A passionate educator, Ms. Barrett has taught at University of Toronto, The Royal Conservatory, as well as being the first String Co-ordinator of its Young Artists Performance Academy. In 2012 she was the Artistic Consultant in the creation of nine recordings to accompany The Royal Conservatory's new Violin Series publications.
An accredited professional coach (OISE/Adler), Joan Barrett also has a successful coaching practice working with leaders, professionals in the arts and students to address challenges with performing, and career and life transitions. She currently teaches privately, is an Academy Coach at MRU Conservatory, teaches violin and chamber music at University of Calgary and is most pleased to be, once again, returning to work at Amici with its enthusiastic students and dedicated teachers.
ARNOLD CHOI  cello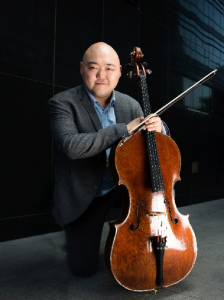 Cellist Arnold Choi has performed to great acclaim throughout North America, Europe and Asia. He has been featured as a soloist with several orchestras including the Orchestre symphonique de Montréal (OSM), the Edmonton Symphony, the Okanagan Symphony, the Calgary Philharmonic, the Orchestre symphonique de Québec, the Shanghai Opera House Orchestra and the Schleswig-Holstein Festival Orchestra (Germany).
His many prizes include first prize at the Pasadena Showcase Instrumental Competition, the Canadian National Music Festival, the Orchestre Symphonique de Montréal's Standard Life Competition, the Concert Artist Guild Competition (New York), and the grand prize at the Canadian Music Competition's Stepping Stone Competition.
APRIL LOSEY  viola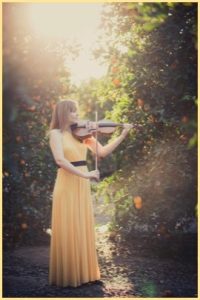 April Losey graduated with a M.M. in Viola Performance from Arizona State University, a B.A. in Music from Washington Adventist University, and has studied privately with Donald McInnes. In addition to freelancing throughout the Los Angeles area, April is a member of the Redlands Symphony Orchestra and San Bernardino Symphony Orchestra.
April grew up as a Suzuki student and has been an active Suzuki teacher for over twenty years. She has taken extensive teacher training in both violin and viola, continuing to be passionate about finding ways to inspire kids to learn. Ms. Losey maintains an active private studio in Redlands, CA and recently became a SAA Teacher Trainer Candidate. Ms. Losey is the director of the Los Angeles Suzuki Institute and Chamber Workshop (www.lasuzukiinstitute.com). In her spare time April makes handmade artisan jewelry (www.silverbyapril.com), competes in dog agility with her two dogs and works on her 118 year old house
DONOVAN SEIDLE  violin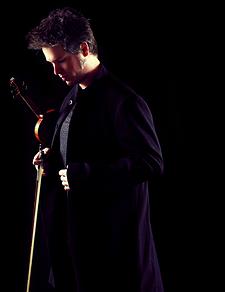 Donovan Seidle is a versatile musician – equally comfortable performing in the concertmaster chair or in the soloist spotlight as on the conductor's podium of a scoring stage; composing or arranging for film, large-scale spectacle shows, or video game scores; or orchestrating for a Broadway musical.
Donovan's performing career has included ventures into jazz, blues, fiddling, indie- and noise-rock amongst more typical orchestral, solo, pit, chamber music and recording session projects. As soloist, he has taken the stage many times with orchestra.
As Assistant Concertmaster of the Calgary Philharmonic Orchestra, and Artistic Director/Concertmaster of the Kensington Sinfonia, Donovan maintains a busy orchestral performance schedule. He is often involved in chamber music events and festivals, solo recitals, recording and jam sessions, in addition to his composing projects.
As a writer, Donovan is involved in all manners of freelance composing/arranging and editing: utilizing a diverse skillset, from orchestration and synth programming to conducting and producing recording sessions. His output includes soundtracks for indie film, animation, live theatre and orchestra shows, and his arrangements have been featured by professional and youth orchestras alike. Donovan's collaborations and work alongside other performers and composers has enabled him to take part in many large scale productions – spanning fireworks shows, musicals, ballets and large scale production shows; and his wide skill-set made him an invaluable part of the music production team for the Vancouver 2010 Olympic Winter Games.
NEW ORFORD STRING QUARTET
Forty-five years ago a new Canadian string quartet was formed at the Jeunesses-Musicales du Canada summer camp at Parc National du Mont-Orford (today the Orford Arts Centre). The Orford String Quartet gave its first public concert on August 11, 1965. Through its many recordings and tours both at home and abroad, the Orford String Quartet became one of Canada's best-known and most illustrious musical ensembles. After 26 years and more than 2000 concerts on six continents, the Quartet disbanded, giving its last concert on July 28, 1991. In July 2009 the New Orford String Quartet arose from the fame and tradition of its glorious predecessor, giving its first concert for a sold-out audience at the Orford Arts Centre. In the short time since its creation the New Orford Quartet has seen astonishing success, giving annual concerts at the Orford Arts Centre for national CBC broadcast and receiving unanimous critical acclaim, including two Opus Awards for Concert of the Year. Reviews of the New Orford String Quartet debut concert in the Montreal Gazette applauded a concert performance that was "sweet, balanced and technically unassailable less than a week after their members met for the first time… Lustily applauded in the Orford Arts Centre, the concert was true to the Orford name in its beauty and refinement. Indeed, there was no trace of roughness anywhere". Le Devoir described the musical result as "stupefying". Recent performances in Montreal and Quebec were met with immediate invitations for return engagements.
Hailed for their "ravishingly beautiful tone" as well as their "extraordinary technical skills and musicianship" the members of the New Orford String Quartet are all principal players in the Montreal and Toronto Symphony Orchestras. In 2009, these like-minded musicians came together with a plan to revolutionize the concept of string quartet playing in Canada, bringing together four stars of the classical music field for a limited touring schedule on a project-by-project basis inspired by the success of modern chamber orchestras such as the Chamber Orchestra of Europe and Mahler Chamber Orchestra. Rather than committing to a year-round schedule, the members of the quartet meet for residencies in various centres for short periods of time, providing a fresh perspective on interpretations of standard string quartet repertoire. The New Orford String Quartet is also dedicated to promoting Canadian works, both new commissions and neglected repertoire from the previous century. Each New Orford String Quartet project has included performances of a major Canadian string quartet from the 20th century or a premiere of a newly composed work, and programs have included repertoire from a period that spans over 225 years, from Haydn and Beethoven to Sir Ernest MacMillan and Denis Gougeon.
In 2011 the New Orford String Quartet released its debut album of the final quartets of Schubert and Beethoven on Bridge Records to international acclaim. Hailed as one of the top CDs of 2011 by La Presse and CBC In Concert and nominated for a JUNO Award in 2012, critics have described the recording as a "performance of true greatness and compelling intensity… stunning!" (Audio Video Club of Atlanta), "flawless… a match made in heaven!" (Classical Music Sentinel), "a performance of rare intensity." (Audiophile Audition) and "nothing short of electrifying… listen and weep." (The Toronto Star).
Past guest artists
Aaron Au, Arthur Bachmann, Nigel Boehm, Martin Bonham, Cecilia Quartet, Christine Bootland, Danuta Ciring, Judith Fraser, Laurent Grillet, Philip Hansen, Lawrie Hill, Lily String Quartet, Yuri Hooker, John Lowry, Malcolm Lim, Thomas Megee,  Rob Penner (Calgary Philharmonic Orchestra), Players Ensemble, Ben Plotnick, Nick Pulos, Katharine Rapoport, Beth Root Sandvoss, Daniel Scholz, Scott St. John, Marcin Swoboda, The Ying Quartet, Mimi Zweig
Past guest coaches
Dorothy Bishop, Andrea Case, Vanessa Goymour, Kirill Kalmykoff, Andrea Neumann, Morag Northey, Dean O'Brien, Nancy Russell, Stephanie Soltice-Johnston, Diane Valentine, Karen Youngquist